Have you ever considered what you and your family would do if there was a disaster? Take the example of an emergency evacuation. What items should you grab before leaving? How much water should you bring with you? There's always a risk of natural catastrophes or general calamities, regardless of the season or where you live. That is why having a disaster plan and an emergency kit with everything you will need is essential. What is natural disaster survival?
How Can You Make A Disaster Plan?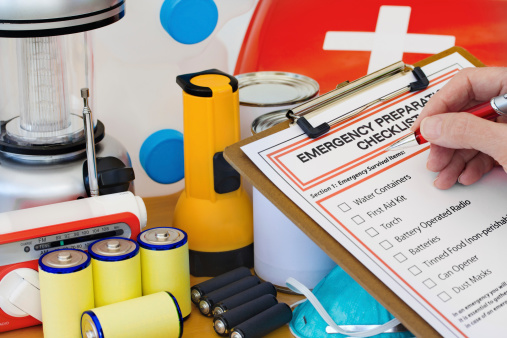 Start by determining what sorts of calamities are usual or likely in your region. Are earthquakes a hazard? Is there a danger of wildfires? What about twisters? You can get information on different sorts of disasters on the Federal Emergency Management Agency's website regarding disaster preparation.
Every six months or so, review your plan with everyone in your family. Make sure everyone understands their responsibilities in the event of an emergency and practice if possible. Schools and businesses conduct regular disaster exercises for the same reason: it's vital to know your escape routes and be ready.
What Should You Pack In A Natural Disaster Survival Kit?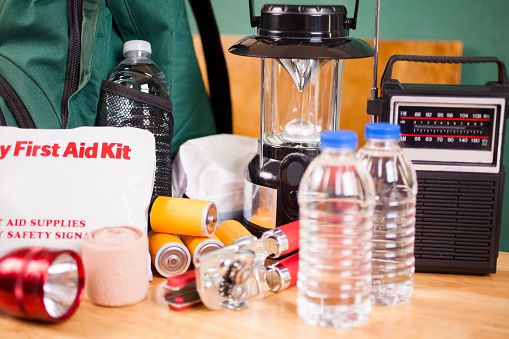 Depending on where you live and what your family requires, the contents of your emergency kit might differ. A whistle, for example, may assist rescue teams to locate you if you are at risk of being trapped, like in an earthquake. You will also need supplies for babies and pets if that is the case. 
The good news is that there are a number of websites where you may purchase a pre-made kit, though it's quite likely that you already have many of these items around your home. To begin saving things, grab a big, portable, waterproof container. Begin by putting together your basic necessities and work your way up to the "nice-to-haves."
The following are the minimum necessities for any basic survival kit:
Food, water, and clothes — Pack a 2-to-3 day's supply of clean clothing, water (about 1 gallon per person a day), and easy-to-prepare nonperishable foods. If your canned goods don't have pull tabs, don't forget a can opener.
Medications — Always fill prescriptions on time and have an extra supply on hand. A week's worth of medicine should be included in your survival kit.
Battery-powered flashlight and radio — Extra batteries are a must, and you should also invest in a portable cell phone charger.
Personal documents — Create duplicate copies of any deeds, passports, birth certificates, or other legal papers. (Originals should be kept in a more secure location, such as a fireproof safe or safety deposit box.) Add up-to-date emergency phone numbers and maps for your region.
First aid kit — You can either buy a ready-made first-aid kit or construct your own. Add sanitary supplies like face masks, toilet paper, and tampons if necessary.
Extra cash — ATMs and credit cards may not work during an emergency, so bring lots of small bills in case you need to stock up on necessities.
Kit Storage Locations
Prepare food, water, and first-aid supplies for home, work, and vehicle since you don't know where you'll be when an emergency strikes. An emergency kit should always be readily available in your house. If you drive often, maintain a second one in the car. Just check them once every six months and replenish them as needed.
It never hurts to have a copy of your resume on hand, whether you work at home or in an office. Keep one at home if you have your own desk or locker; otherwise, inquire about the company's disaster preparations and where to obtain emergency supplies.
When your emergency kits are in place, hopefully, you may get a better night's sleep knowing you've taken care of one more thing to worry about.
Home: Keep this kit in a specific location and have it on hand in case you must flee your house quickly. Make sure everyone knows where the kit is kept, including yourself.
Work: Prepare to stay at work for at least 24 hours. Food, water, and other essentials such as medicines should all be included in your "grab and go" kit, which should also contain comfy walking shoes.
Car: Keep a kit of emergency items in your automobile in case you are stranded.
Maintaining Your Kit
After you've built your kit, remember to keep it in good working order:
Canned food should be kept in a cool and dry place.
Containers that are tightly closed plastic or metal should be used to store food.
Replace any items that need to be replaced.
Re-examine your needs on an annual basis and update your kit as your family's requirements change.
The Extras
After you've acquired the bare essentials, adapt your kit to your family's (including pets!) and the weather conditions where you reside.
Prescription medications
Non-prescribed medications (anti-diarrhea medication, (pain relievers, laxatives, or antacids)
Extra food and water
Infant formula and supplies (wipes, diapers, etc.)
Contact lens solution and Eyeglasses
Complete change of clothing for each person
Important family documents in a waterproof container (copies of insurance policies, identification, and bank account records)
Feminine supplies and personal hygiene items
Matches in a waterproof container
Sleeping bag or warm blanket for each person
Unscented household bleach and medicine dropper (bleach is an effective disinfectant and can also be used to treat drinking water)
Pet food and supplies
Life raft for areas with severe flooding
Emergency reference material
Extra blankets and hand warmers for extreme cold
Fire extinguisher
Conclusion
Uncertainty is a part of life, but worry does not have to rule your home. ERIE would like to assist you in feeling certain that if a catastrophe strikes, your house insurance will cover you for the long run.
It is critical to get the correct insurance early, well before any anticipated weather event. In most places, state rules forbid people from purchasing a new insurance policy or changing their existing coverage just before severe weather, such as a hurricane or major flooding, is due to strike. So, while you're preparing: Check out how our house insurance matches up (and get a free quote) – or locate an ERIE agent to answer your questions and create a policy that's tailored to your needs.
Similar Articles